In A Song for Politics, director Colin MacCabe brings several younger left-wing thinkers to the Alps to stage a political discussion of the present. This discussion is intercut with footage of traditional agricultural labour and songs of the revolutionary past.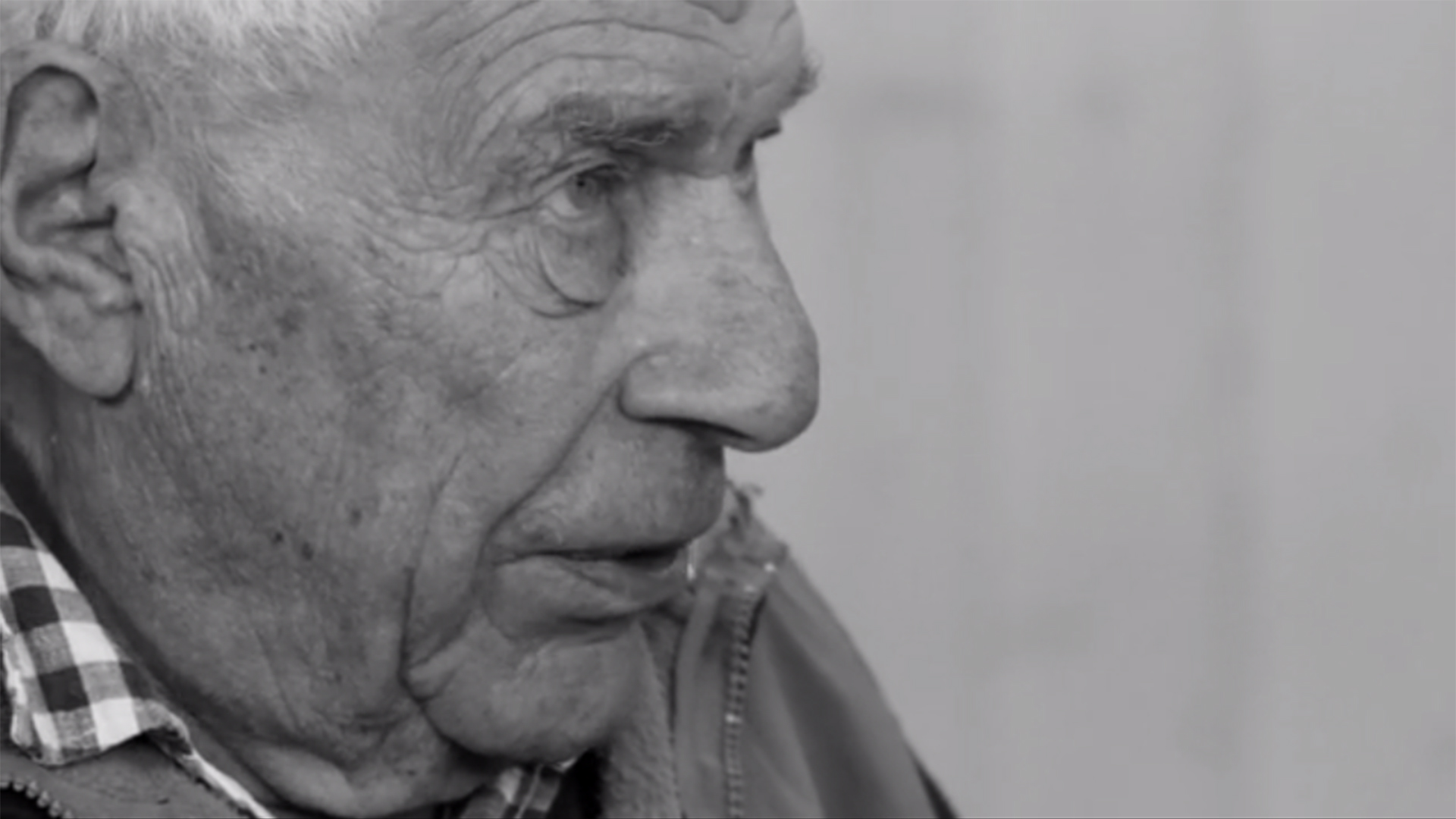 A SONG FOR POLITICS
Credits
Duration: 19:50
Produced by the Derek Jarman Lab and the University of Pittsburgh
Directed by Bartek Dziadosz and Colin MacCabe
Edited by Christopher Roth
Produced by Lily Ford and Colin MacCabe
Executive Producers: Tilda Swinton, Adam Bartos and Vijay Vaidyanathan
Sound Recording and Post-Production: Walter Stabb
Director of Photography: Bartek Dziadosz
Camera: Edmund Bolger and Bea Moyes
Dubbing Mixers: Steve Cookman and Alan Russell at WB De Lane Lea
Colourist: Mark Maltby at The Look
Featuring:
John Berger, Colin MacCabe, Christopher Roth, Ben Lerner and Akshi Singh
Voice:
Tilda Swinton
Music:
L'Appel du Komintern (lyrics by Franz Jahnke, music by Hans Eisler)
Bandiera Rossa (lyrics by Carlo Tuzzi)
The Red Flag (lyrics by Jim Connell, music by Ernst Anschütz)
Die Einheitsfront (lyrics by Bertolt Brecht, music by Hans Eisler)
Sailing the Seas Depends on the Helmsman (Chinese revolutionary song)
Bella Ciao (Italian partisan song)
L'Internationale (lyrics by Eugène Pottier, music by Pierre Degeyter
Double Lesson Cello Spoot! (music by Simon Fisher Turner)
Clips:
Drawn From Life, Episode 3 (Granada 1961. Director: Mike Wooller)
Ways Of Seeing, Episodes 2 and 4 (BBC 1972. Director: Mike Dibb)
Before My Time, Episodes 3 and 4 (Granada 1963. Directors: David Cunliffe and Mike Wooller)
Monitor, Why Leger? (BBC 1965. Director: Michael Gill)
Poem:
'The Seventh' by Attila József
With thanks to Mairie de Mieussy, Silicon Valley Community Foundation, Pannonia Foundation, and Flavia Lambert.
© 2015 The Derek Jarman Lab