In Harvest Tilda Swinton revisits Berger with her own children, on a journey from one mountain range to another as they travel from the Scottish highlands to Quincy, where John's son Yves still lives, paints and farms. While there are visual echoes of all of the first three films, Harvest is primarily a response, and companion, to Ways of Listening. From winter to summer, from fathers to children, John's home is explored through the eyes of a new generation. Visually rich, with a groundbreaking soundtrack created by Simon Fisher Turner from his own recordings and interventions on the journey, Swinton's film completes the sequence.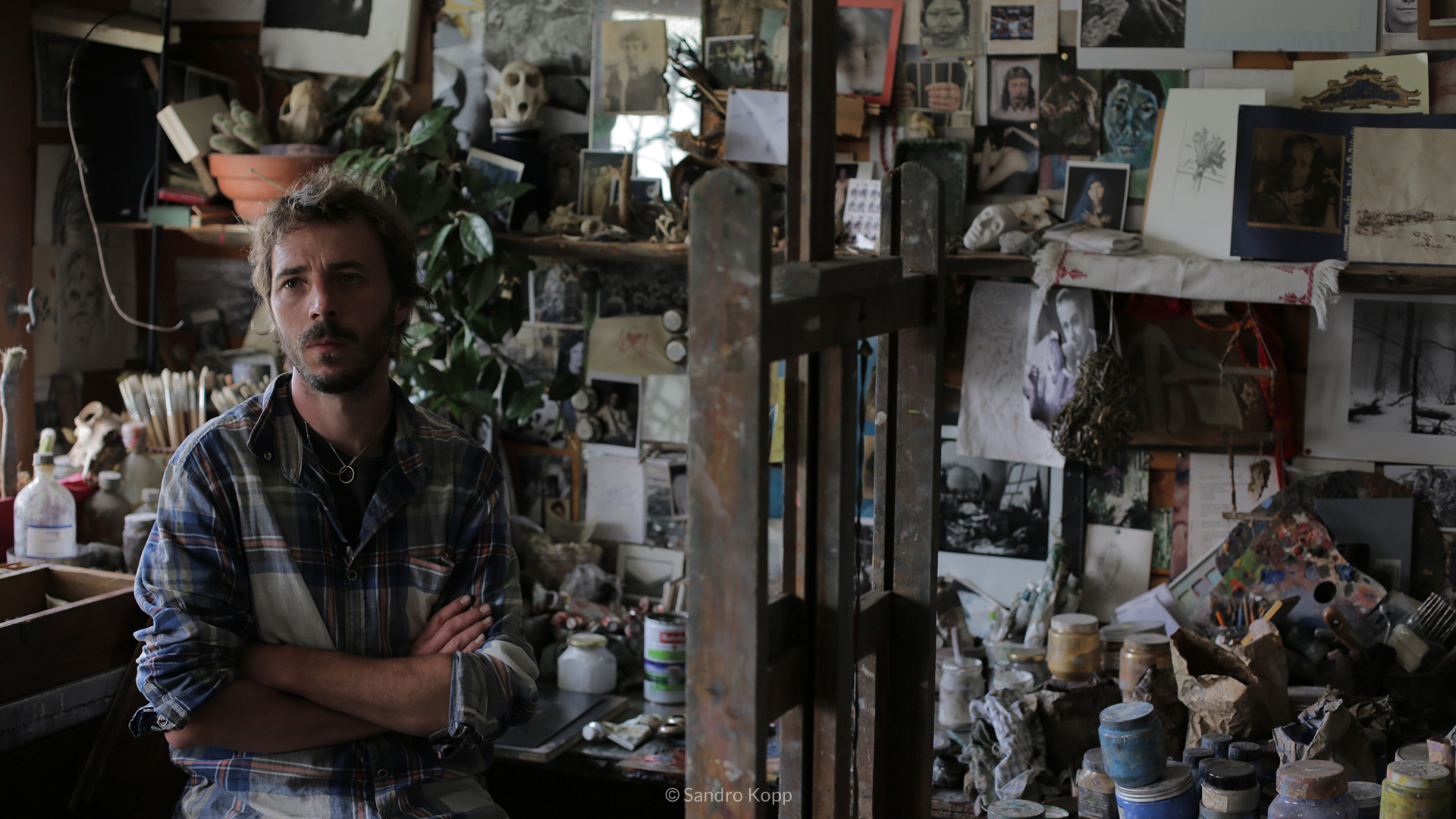 HARVEST
Credits
Duration: 24:16
Produced by the Derek Jarman Lab and the University of Pittsburgh
Director: Tilda Swinton
Editor: Bartek Dziadosz
Music: Simon Fisher Turner
Consulting editor: Christopher Roth
Producers: Lily Ford and Colin MacCabe
Executive Producers: Tilda Swinton, Adam Bartos and Vijay Vaidyanathan
Paris and Haute-Savoie, France
Director of Photography: Bartek Dziadosz
Second camera: Alistair Dunlop
Sound collecting: Simon Fisher Turner
Production and additional sound recording: Lily Ford
Drone operators: Stephan Reichegger and Stefan Schönweger
Stills: Sandro Kopp
Derek Jarman Lab
Assistant producer: Bea Moyes
Consultant: Walter Stabb
Post Production
Colourist: Vince Narduzzo
Dubbing mixer: Steve Cookman
Facilities: Suite and WB De Lane Lea
Featuring:
John Berger, Xavier Swinton Byrne, Honor Swinton Byrne, Yves Berger
Melina Berger, Vincent Berger, Sandra Berger and Jules Linglin.
Clip:
Once Upon a Time, Mike Dibb (1983)
Thanks to:
Yves and family, Nella Bielski, Irène, Louis, Sandro, Mike Dibb, Jean Mohr, The Elysian Quartet, Silicon Valley Community Foundation and Pannonia Foundation.
© 2015 The Derek Jarman Lab